Sakura Gelly Roll 12pc Set Moonlight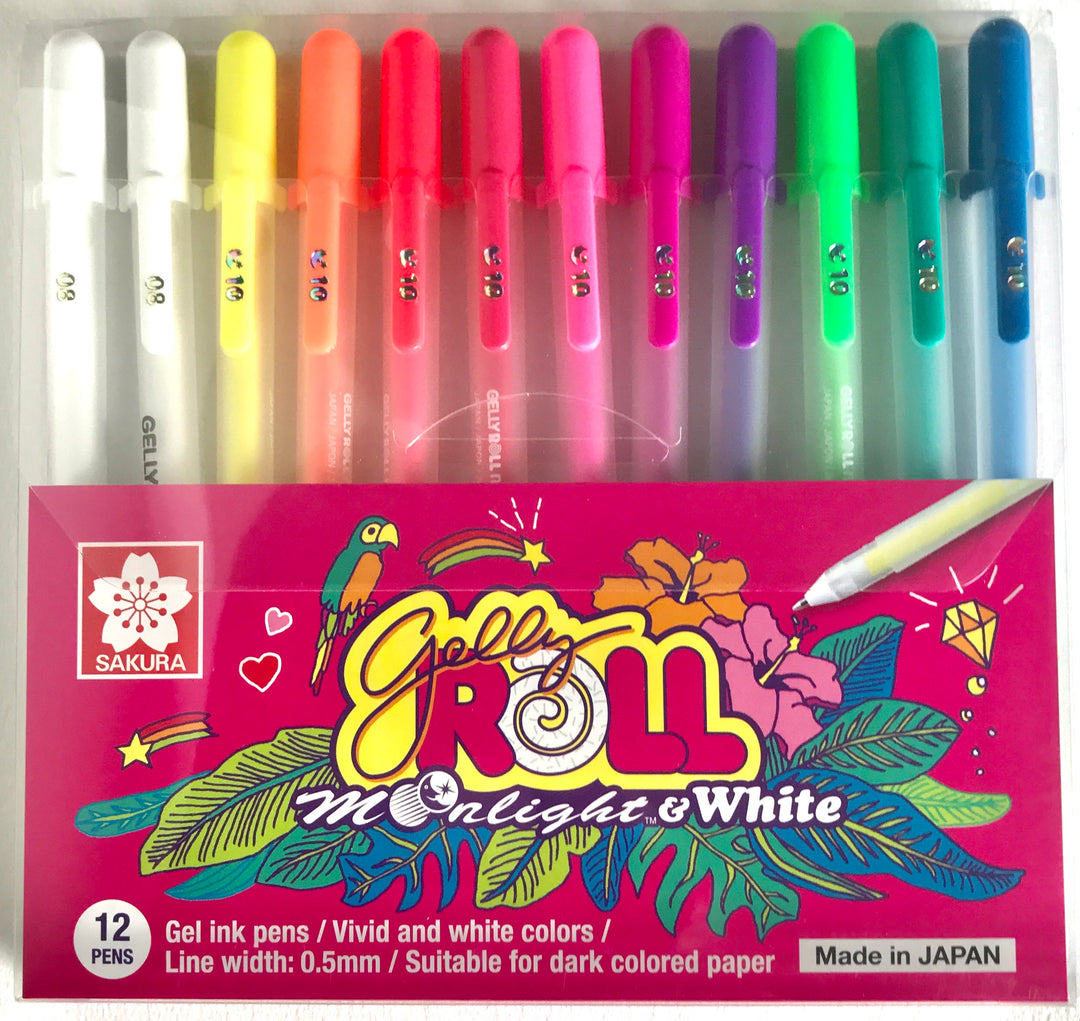 Sakura Gelly Roll 12pc Set Moonlight
Regular price
$2700
$27.00
Low stock - 1 item left

Inventory on the way
Gelly Roll Moonlight has the brightest and most vivid colours of the Gelly Roll family. The creamy, smooth, opaque ink is perfect for drawing, doodling and colouring. All colours are bright on white paper and produce outstanding effects on black paper, and the fluorescents will glow under a black light source.
Gelly Roll Moonlight also works like a paint pen on coloured papers, vellum and photographs. Moonlight ink is
archival, waterproof, fade resistant, and chemical proof.
* The Moonlight fluorescent colours may fade under direct sunlight.

Gelly Roll Moonlight gel ink pen features:

A roller ball pen that is easy and comfortable to write with
Archival quality ink except fluorescent colours – chemically stable, waterproof, and fade resistant
No smears, feathers, or bleed-through on most papers
Opaque ink writes on vellum
Best effects on black paper and can be used on white paper
Fluorescent colours glow under a black light source but can fade if exposed to direct sunlight
Not recommended for use on fabrics intended to be washed.